Education for Students with Disabilities
Posted on November 26, 2019
In 1970, only 1 in 5 children with disabilities was educated in a public school, and many states had laws that excluded children with certain disabilities from school. The Individuals with Disabilities Education Act sought to change that by requiring that states provide a free appropriate public education to all students with disabilities.
This Friday marks the 44th anniversary of that law, and today's WatchBlog looks at some of our work concerning students with disabilities.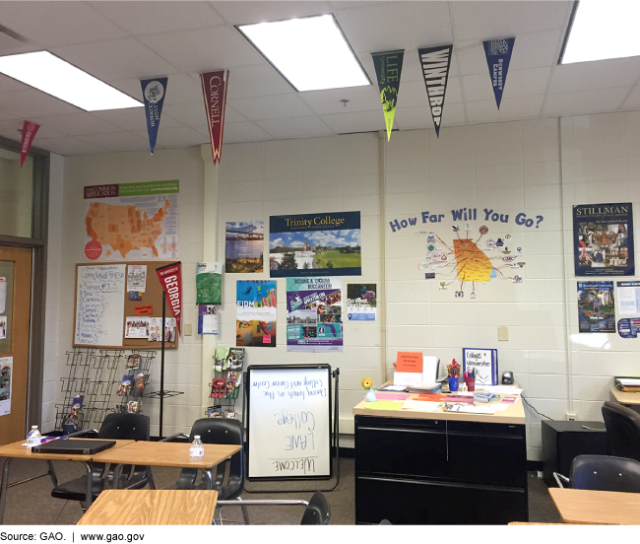 Identifying and serving students with disabilities
IDEA requires states to identify, locate, and evaluate all children suspected of having a disability so they can get the services they need. But the percentages of children receiving special education services under the act varies across states—which raises concerns about whether all eligible students are being served.
We looked into why this variation exists, and found that IDEA gives states latitude in setting eligibility criteria and defining disability categories.  So, a child eligible for IDEA services in one state may be ineligible in another.
Challenges with identifying and evaluating children can also affect enrollment rates. For example, when children don't speak English, school districts don't always have staff that can evaluate them in their first language, or who are skilled in distinguishing language proficiency from disabilities.  Listen to our podcast with Jackie Nowicki, to learn more.
Services for students with disabilities in military families
Because they move frequently, military families with special needs face unique challenges with accessing services. For instance, with each move, a family with special needs often must find a new school that can provide appropriate special education services.
DOD helps families with special needs develop plans outlining the support they require. However, we found that the type, amount, and frequency of assistance varies widely for each branch of Military Service.  Among other things, we recommended that DOD assess whether each Service has enough family support personnel.
Counting incidents of restraint and seclusion
While restraint and seclusion of K-12 public school students nationwide is reported to be rare, it disproportionately affects students with disabilities and boys. The Department of Education has said these practices (broadly defined as restricting a student's ability to move their torso, arms, legs, or head freely; and confinement alone to an area they can't leave) should only be used when a child poses imminent danger.
We looked into whether districts are reporting all incidents of restraint and seclusion, as required. In the most recent available data (school year 2015-16), 70% of the more than 17,000 school districts in the U.S. reported zero incidents. However, we found that not all incidents were reported and that some of the largest districts in the country reported zeros erroneously. We made 4 recommendations for a more accurate count.
Transitioning to work and college for youth with Autism
Youth with Autism Spectrum Disorder, or ASD, are less likely than youth with other disabilities to transition successfully from high school to work or college. Therefore, they may face a lifetime of reliance on public assistance.
IDEA requires that school districts help youth with ASD prepare for the transition to adulthood. We looked at the types services schools provide and found about 85% of districts in school year 2015-16, provided services such as instruction on life and social skills, and behavioral coaching. For example, school staff may role-play with students or take them to the local food court to practice social skills like ordering food, paying, and eating with friends.
Our podcast with Jackie Nowicki has more details:
You can read more on all of these topics here.
---