James Webb Space Telescope Delivers Fascinating First Images and Lessons for Future NASA Projects
NASA has released the first public images from the James Webb Space Telescope, which launched on December 25, 2021. Its images will be used to support many missions including the study of different phases in the history of the Universe—ranging from early galaxy formation after the Big Bang to the evolution of our solar system.
Carina Nebula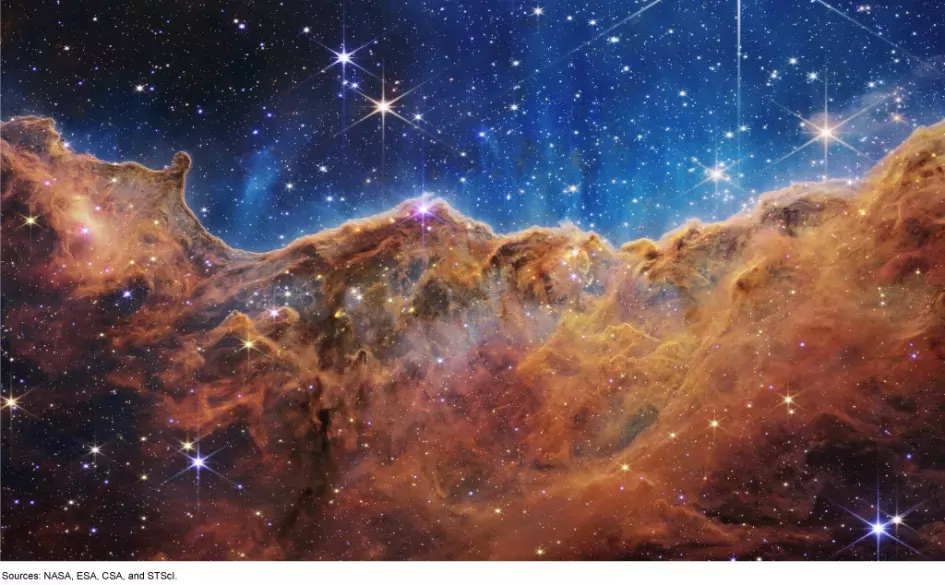 But there are other lessons to gain from the James Webb Space Telescope (JWST), which took 20 years to develop and faced more than 7 years of delays. 
In today's WatchBlog post, we look at some of the early images from the JWST and explore some of the lessons learned that could help NASA in its development of future projects. 
The James Webb Space Telescope 
Lesson one: manage large project costs to limit cascading effects on others 
NASA faced a number of technology and testing challenges during its development of the JWST, which not only delayed its launch, but also significantly increased costs. Our recent NASA Quick Look report assesses NASA's portfolio of major acquisition programs, and found that JWST was one of the primary drivers of delay and cost overruns for its entire portfolio in recent years.
These cost overruns can have a cascading effect on NASA's ability to manage its major programs. For example, when projects exhaust their available funding, that limits NASA's ability to fund other missions or start new ones.
In 2013, NASA reallocated funding from four science divisions to cover half of an additional $1.4 billion needed by the JWST project.  As a result, some new projects at NASA are planned to launch later than anticipated, at least in part, because of other projects' cost overruns. Finding a way to limit the spillover effect from major programs cost overruns is a key lesson from the JWST project history.
Stephan's Quintet, A Grouping of 5 Galaxies
Lesson two: assess cost, schedule, and risk more frequently to help NASA decision makers
The JWST experience has shown that more frequent assessments of risks to cost and schedule estimates of major NASA acquisition may be of considerable value. In our work over the past 10 years, we've made recommendations for NASA to perform formal cost and schedule analyses as risks under the JWST project changed. The results of the analysis we most recently recommended foreshadowed cost growth that came near the end JWST's testing.
NASA has changed its project management policies to require these types of risk analysis more frequently. Continuing to implement more frequent assessments will help ensure decision makers have realistic estimates of cost and schedule risk as projects move through development. 
The Southern Ring Nebula
Lesson three: minimize risk in program decisions to better position programs for success
A final lesson gleaned from JWST for future missions is to make project management decisions that reflect the risks programs are facing. In the case of JWST, planned funding reserves that help major programs pay for unforeseen challenges and risks were less than what independent experts assessed was necessary. Independent review teams assembled by NASA to inform project planning identified low funding reserves as a concern on two occasions during JWST development.
As NASA moves forward with future projects—such as the Nancy Grace Roman Space Telescope or the proposed $11 billion infrared/optical/ultraviolet space telescope—our lessons learned could help it better manage cost and schedule more successfully.
Webb's First Deep Field—Thousands of Galaxies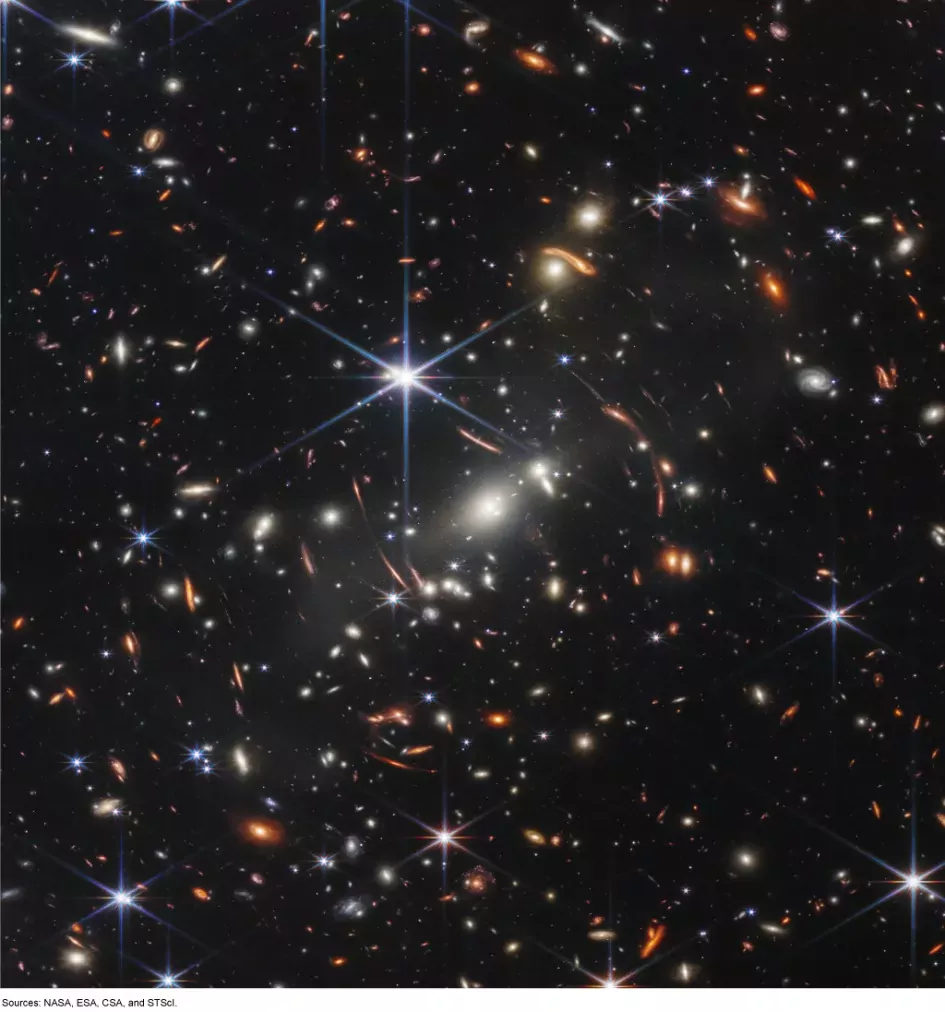 ---