At GAO, we all live in a grey, rectangular building. But today, we're feeling far out about the 50th anniversary of the release of Yellow Submarine, a full-length, animated psychedelic trip with the Beatles. In it, the Fab Four sings and sails through many seas to help save Pepperland from the Blue Meanies.
Okay, so we might not be as hip as that technicolor team, but we're happy to use this cultural anniversary to take you on a magical tour of some of our recent work, which you might even find pretty groovy. All together now!
We All Live…
You probably can't help yourself from humming along to the tune of the title track. Here at GAO, we're more likely singing, "We all live by the Yellow Book." One of the most important tools an auditor needs is the Generally Accepted Government Auditing Standards—fondly dubbed the "Yellow Book" due to its cover's color (and not to be confused with the "Green Book," our Standards for Internal Control in the Federal Government).
What kind of training and experience is required for competent auditors? The Yellow Book offers guidance on this and many more questions regarding how government auditors objectively evaluate government operations.
Yellow Book standards provide a framework for conducting high-quality audits with competence, integrity, objectivity, and independence—all pretty happening concepts.
Yellow Submarine
And speaking of yellow, bright yellow submarines aren't the stealthiest things in the sea. Columbia class submarines, on the other hand, are. Or at least that's how they're designed to be: stealthy and essential for maintaining a key U.S. nuclear capability. However, in a report published late last year, we found that several key technologies need to be further developed and tested before the $267 billion submarines will be ready to start production and dip beneath the "sky of blue and sea of green...in the land of submarines."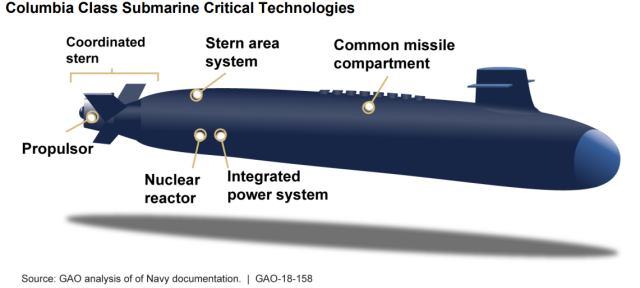 The Sea of Green…Infrastructure
Pepperland may not have had to deal with stormwater runoff all that often because it was underwater. But, many U.S. cities do. Runoff can be a major source of river pollution. While traditional stormwater remedies can be expensive for local communities, green infrastructure can be a less expensive option, using natural processes and materials (like green roofs) to slow stormwater so it can be absorbed and filtered by the soil. In 2016, EPA launched a pilot project to help communities develop long-term green infrastructure plans. To help EPA partner with communities,  we recommended that EPA document the agreements it develops with community stakeholders on how they will collaborate in developing these plans.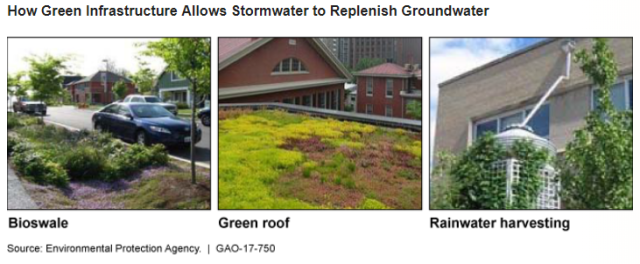 Lucy in the Sky with Diamonds
It's a bird…it's Lucy in the Sky With Diamonds…no, it's the F-35B aircraft, landing in Japan. In early 2017, the Marine Corps transferred F-35B aircraft to Iwakuni, Japan—representing the first overseas stationing of the F-35 since its development. We found the Marine Corps records F-35 aircraft operational lessons learned on its own service-specific website, but DOD does not formally share these lessons across the Marine Corps, the Air Force, and the Navy.
Check out our report for more on operational lessons learned from the transfer, such as supply chain challenges.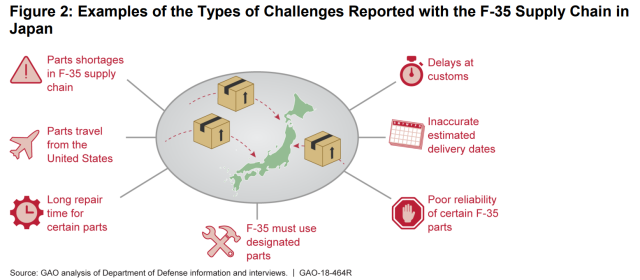 Baby You're A Rich Man
In the film, the Beatles save the day, showing the Blue Meanies that we're all rich when our lives are filled with music. But let's be fair: money pays the bills, and those green paper rectangles don't grow on trees or under the sea. The Bureau of Engraving and Printing produces U.S. currency at its facilities in Washington, D.C., and Fort Worth, Texas.
The Bureau wants to build a new production facility in the D.C. area, which it estimated would cost $1.4 billion. It also estimated that renovating the current facility instead would cost $2 billion. The new facility would have a secure perimeter, like the Fort Worth location, which is not possible at the current D.C. location.
We reviewed the Bureau's planning and found it generally followed leading practices and included some sound cost estimating practices. However, the overall cost to the government is unknown, as the ability to sell or repurpose the old building would affect the overall cost of the Bureau's actions.
When all you need is…information on how the federal government spends taxpayer dollars, we'd "Love You To" take your own trip—to our website, where you can spend "A Day In [your] Life" in the groove with facts and data.
---
Comments on GAO's WatchBlog? Contact blog@gao.gov.