Introducing GAO's New Center for Audit Excellence!
Posted on October 01, 2015
Accountability is our middle name, so we know the importance of audit work. To help other watchdogs here and around the world, we launched our Center for Audit Excellence today.
Read on to learn about the high-quality training, technical assistance, and expertise the Center will provide, and check out this video for additional details.
Tailored training
On our website, we offer a variety of tools and resources to help everyone understand government auditing and implement best practices. But having that information tailored to a particular organization or goal can make it more effective.
To that end, the Center will work with potential customers and provide customized training and technical assistance. Among other things, the Center can help state, local, and international auditors:
improve organizational capacity to conduct performance and financial audits;
develop and implement sound quality assurance frameworks, strategic plans, and human capital strategies;
enhance leadership and supervisory skills in effectively overseeing audits; and
implement international and U.S. government auditing standards as well as internal control standards.
A full listing of the Center's services is available here.
Seasoned watchdogs on staff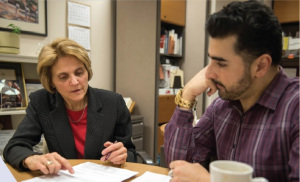 The Center for Audit Excellence is staffed primarily by former senior-level GAO auditors and managers. These staff have significant expertise in a range of issue areas, including  extensive knowledge of guidance such as Government Auditing Standards (known as the Yellow Book).
By relying on former watchdogs, the Center ensures both high-quality services and independence from the GAO units that currently provide routine audit and oversight services.
The managing director of GAO's Strategic Planning and External Liaison Office oversees the Center for Audit Excellence. This is the same office that leads our collaboration efforts with domestic and international accountability organizations, including the International Organization of Supreme Audit Institutions (INTOSAI).
For more information about training, services, and events, check out the Center for Audit Excellence website.
---