When Earth Day started in 1970, our nation's forests needed help. That's still the case today. For today's Earth Day, the WatchBlog looks at federal efforts to
restore large swaths of the nation's forests
.
Unhealthy forests
Over the past century, the health of the nation's forests has declined. We've reported that the chief culprits include
Seeing the forest
To help the nation's forests, work is under way to restore them on a larger scale than past efforts. Traditional restoration work tended to treat less than 1,000 acres, but in recent years, projects have covered tens or even hundreds of thousands of acres. We identified
34 federal projects
between 2004 and 2014 that aimed to restore forested lands covering 50,000 acres or more.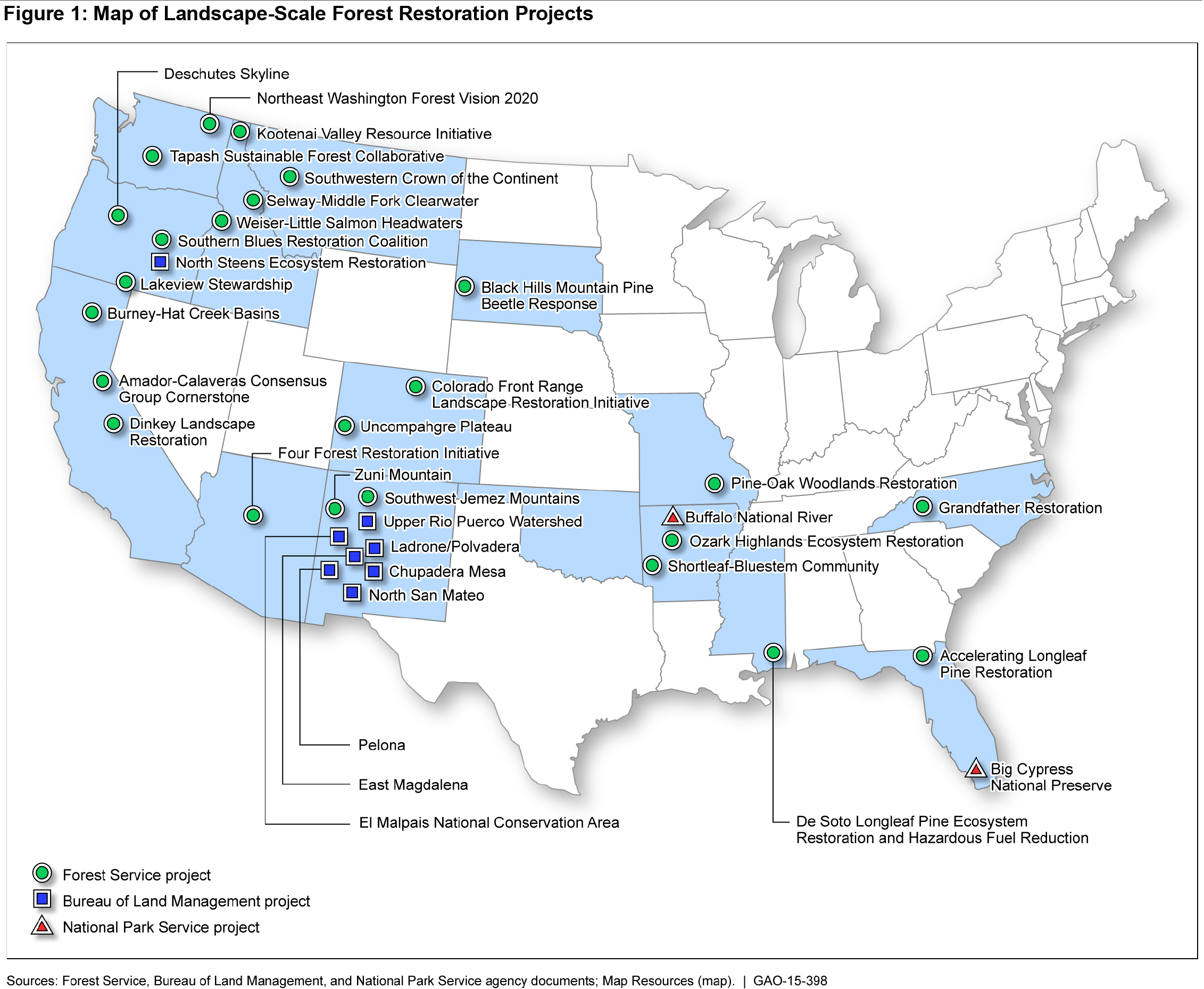 (Excerpted from GAO-15-398)
To make forests healthier, the projects, among other things
Conducted prescribed burns to help restore the forest floor to its natural condition. One project in Florida mechanically chopped and mulched overgrown palmetto plants before burning the area.
Removed non-native tree species to give space to native species that provide important habitats for certain kinds of birds.
Improved roads and trails to reduce erosion and sediment in streams and restore watershed health.
Thinned forests, cutting down smaller trees to help reduce severe wildfires or improve wildlife habitat.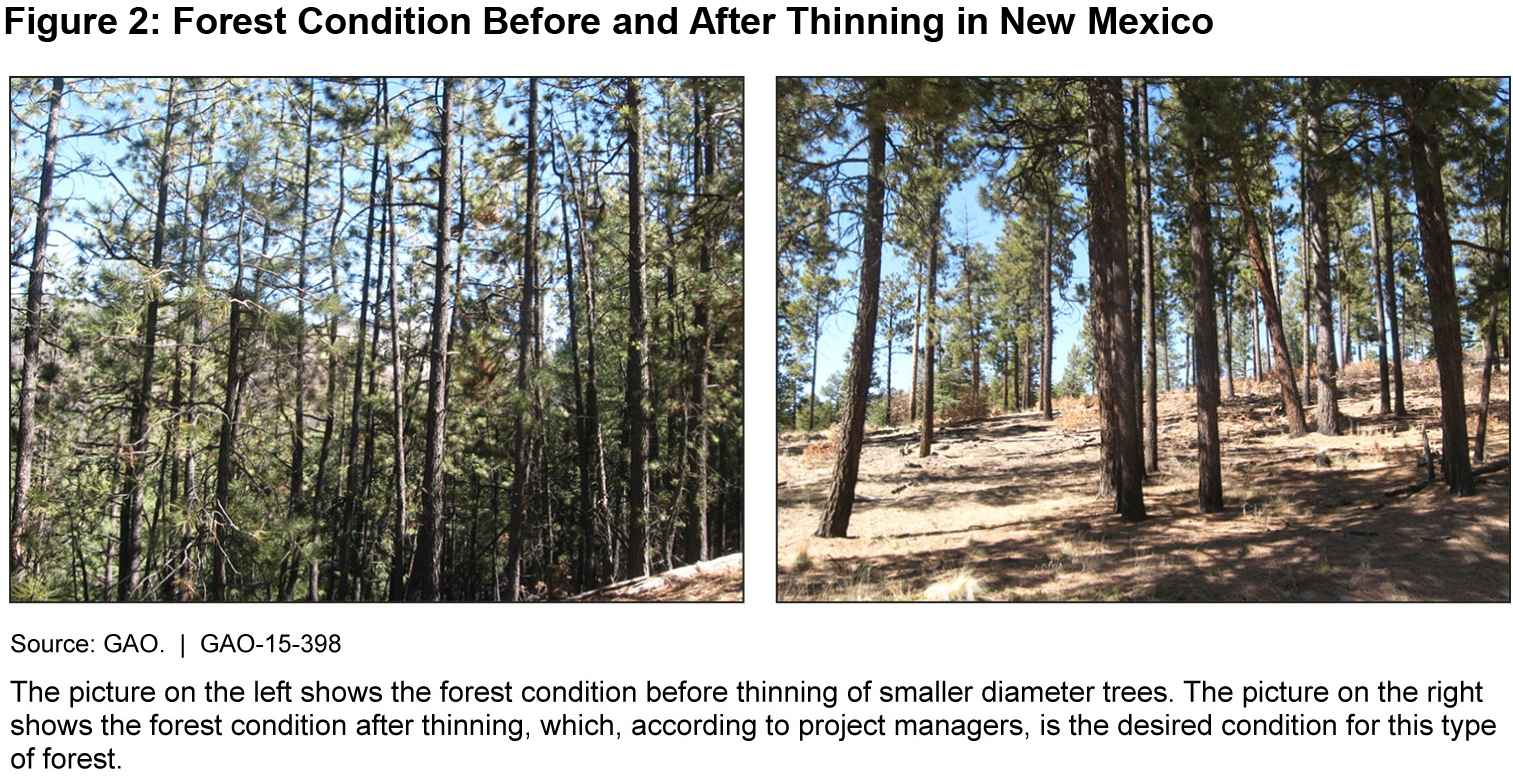 (Excerpted from GAO-15-398)
(Excerpted from GAO-15-398)
It's too soon to tell if these projects will work, but some project managers reported signs of progress, such as larger numbers of endangered birds in areas with restored habitats, more easily suppressed wildfires after controlled burns, and less sediment in streams near road improvements. We also made
4 recommendations
on how to help project managers take advantage of lessons learned from their work. To learn more about our recommendations, check out the
full report
.
---