AskGAOLive: Student Loan Debt, a Video Chat from October 29th
Posted on October 23, 2015
Update (11/2/2015): This post has been updated to include links and images shared during the chat.
Outstanding student loan debt now exceeds $1 trillion. And some borrowers are struggling to make their payments—about 12 percent defaulted on their student loans within 3 years of starting repayment. The Department of Education has multiple programs to help borrowers pay off their debts, but we've found that many may not be aware of these programs.
On October 29th, Melissa Emrey-Arras, a director in our Education, Workforce, and Income Security team, answered questions about student loan debt repayment options.
https://www.youtube.com/watch?v=VQeo1E59dZ0
(A transcript of the chat is available at https://recapd.com/w-9ce6c4)
During the chat, Melissa shared information about the types of student loan repayment plans borrowers are in,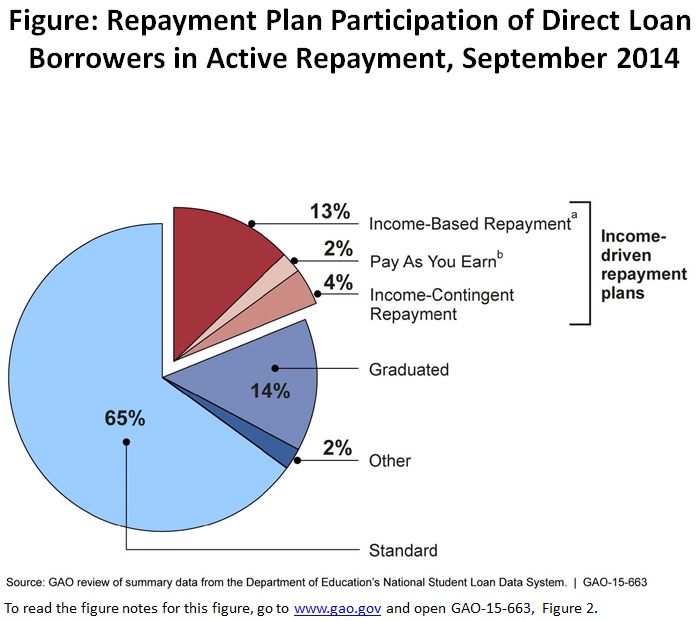 the income level of borrowers in different repayment plans,
and default rates for borrowers in different repayment plans.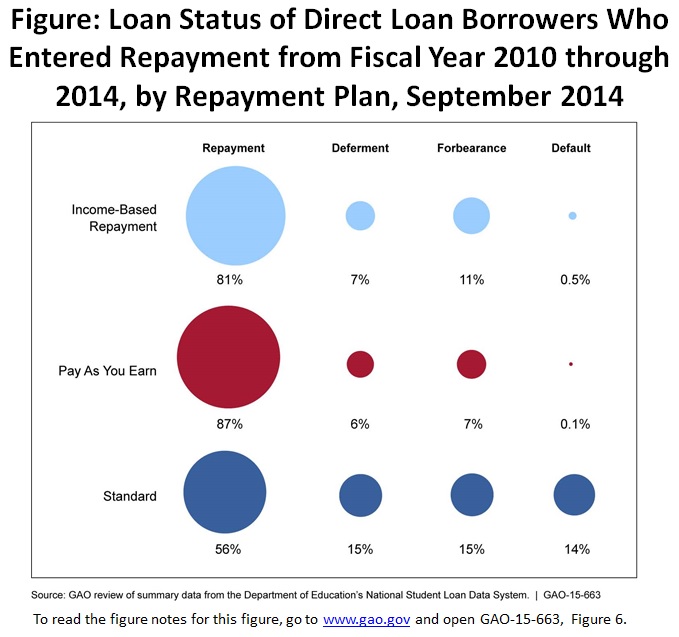 She also shared a link to the Department of Education's student loan repayment guide where you can find information about income-driven plans, forgiveness, and other options, as well as a repayment estimator to compare repayment plans: https://studentaid.ed.gov/sa/repay-loans
Want more? Read our reports:
Federal Student Loans: Education Could Do More to Help Ensure Borrowers Are Aware of Repayment and Forgiveness Options (GAO-15-663)
Federal Student Loans: Better Oversight Could Improve Defaulted Loan Rehabilitation (GAO-14-256)
Federal Student Loans: Borrower Interest Rates Cannot Be Set in Advance to Precisely and Consistently Balance Federal Revenues and Costs (GAO-14-234)
Or listen to Melissa Emrey-Arras discuss her team's review of options intended to help borrowers manage payments or obtain loan forgiveness.