AskGAOLive: Tax Filing and Tax Fraud
Posted on February 18, 2015
With the tax filing season in full swing, IRS is processing  tax returns and providing a range of related services for tens of millions of taxpayers.
At the same time, fraudsters are busy filing fraudulent returns using legitimate taxpayers' identifying information to wrongly claim others' refunds.
On Thursday, February 19th, at 11am ET, join us for a chat with Jim White, a director in GAO's Strategic Issues team, about how IRS handles your taxes, and what the agency is doing to protect you from tax fraud.
You can send us your questions in advance via e-mail or on Twitter using #AskGAOLive, and then tune in to the web chat for answers.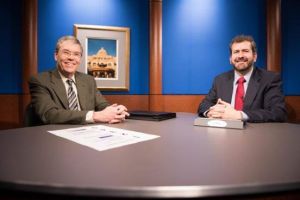 Click here to view the archived web chat, and read our latest report on IRS efforts to combat identity theft, and our review of the most recently completed tax filing season.