Federal Lands Snapshot:
Hardrock Mining Systems
GAO-22-105438
Published: Nov 16, 2021. Publicly Released: Nov 16, 2021.
Federal lands are a major source of hardrock minerals such as gold, silver, and copper. These minerals have an important role in the U.S. and global economies, but mining them can create public health, safety, and environmental hazards.
Our "Federal Lands Snapshot" draws on our prior work to describe the systems the federal government uses to manage hardrock mining. We also describe the challenges associated with hardrock mining and opportunities others have identified to address them. For example, mining can cause highly acidic water to drain into soil and streams, but mine operators could use newer techniques to minimize contamination.
A gold mine in Nevada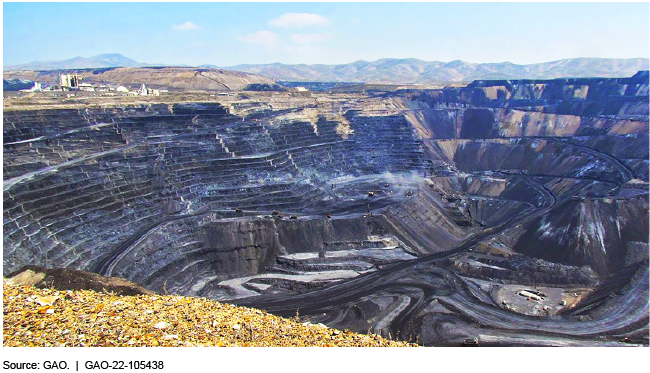 Skip to Highlights
This Snapshot draws from a number of GAO reports to describe the systems used to manage mining on federal lands. It also provides examples of the challenges and opportunities for improvement related to managing such mining, particularly in the areas of environmental stewardship, governance and transparency, and administrative resources.