Keeping the Nation's Competitive Edge in Manufacturing
Posted on October 06, 2022
U.S. manufacturing provides over 12.2 million jobs ranging from welders to chemical engineers. However, the U.S. appears to be losing some of its competitive edge in manufacturing advanced technologies. In recent decades, the U.S. has imported more advanced technology products than it has exported.
Some agencies have responded to this decline—as well as the radical change in manufacturing over the years—by helping to fund 16 advanced manufacturing institutes that are part of a network known as Manufacturing USA. And each year, on the first Friday in October, Manufacturing Day shows what modern manufacturing is all about, including technologies such as 3D printing, robotics, and biopharmaceuticals.
In recognition of Manufacturing Day (tomorrow), today's WatchBlog post looks at our recent work on federal efforts to promote advanced manufacturing in the U.S., and how the success of efforts is measured.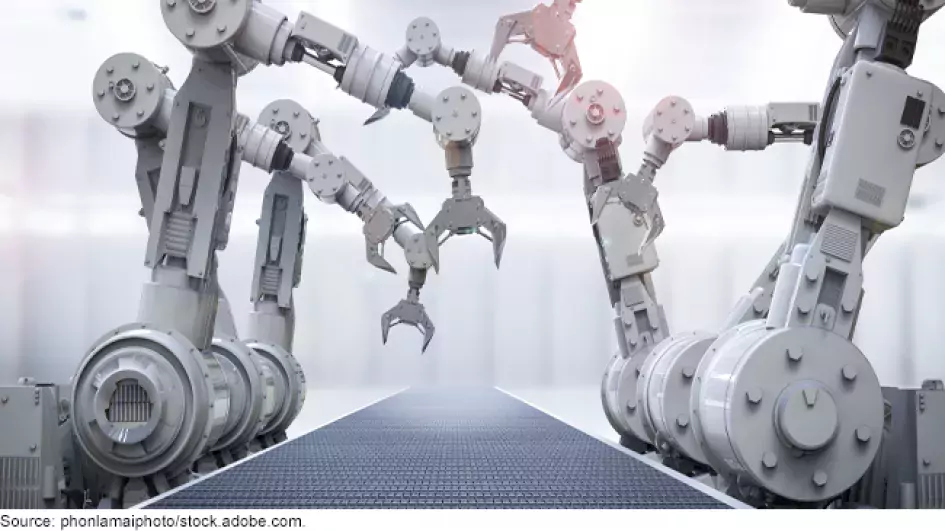 What are the efforts to promote advanced manufacturing?
To help increase U.S. manufacturing competitiveness, the Departments of Commerce, Defense, and Energy have provided $1.7 billion to establish manufacturing innovation institutes that have become part of the Manufacturing USA network.
The network intends to bridge the gap between the early stages of research and development of technology and the later stages of bringing the technology to market. Institute members receive benefits like access to shared facilities, equipment, and intellectual property that can help to overcome manufacturing challenges and reduce the costs and risks associated with commercializing new technologies.
Members include private companies, small and mid-sized businesses that can take advantage of collaborative partnerships, nonprofits, universities, and local governments interested in advancing tech and workforce education in areas such as biopharmaceuticals, robotics, or advanced fibers.
What trainings do some institutes offer?
Manufacturing USA institutes have also developed training and workforce recruitment courses, materials, and programs. In fiscal year 2020 alone, more than 70,000 workers, students, and educators—ranging from high school students to veterans—participated in institute education programs, according to the National Institute of Standards and Technology.
Some examples of these programs include:
A California-based institute that created a program to introduce high school students to flexible hybrid electronics and advanced manufacturing through an in-class entrepreneurship project, according to Manufacturing USA's website. Students who complete all program requirements earn college credit.
A Pennsylvania-based institute partnered with both a company and a university to develop an additive manufacturing boot camp for military veterans. Through the boot camp, veterans learn how to use design tools and metal 3D printers to enter the additive manufacturing workforce.
How does the federal government know its efforts are working?
In a 2022 report, we looked at how agencies were measuring the impacts and progress made by the Manufacturing USA program. We found that the Departments of Commerce, Defense, and Energy had worked together to develop long-term goals and objectives for the program. However, the departments had not developed near-term, network-wide performance goals with measurable targets and time frames that would help demonstrate the progress of the program. Without these performance goals and measures in place, the departments are missing an opportunity to better observe and report on whether their efforts are working. As a result, we recommended that Commerce work with Defense and Energy to develop network-wide performance goals with measurable targets and time frames, and ensure they are linked to the long-term goals and objectives.
Learn more about our work on advanced manufacturing by checking out our recent report.
---