Freight Rail Safety—Potential Impacts of Longer Trains
Some recent derailments and other rail incidents have had something in common: they involved longer freight trains. Federal rail regulators are investigating the exact causes of these incidents and GAO has not examined them. But, we have reviewed potential safety and other impacts of longer trains.
Today's WatchBlog post looks at our work about operating longer freight trains, their potential impact on communities, and concerns about safety.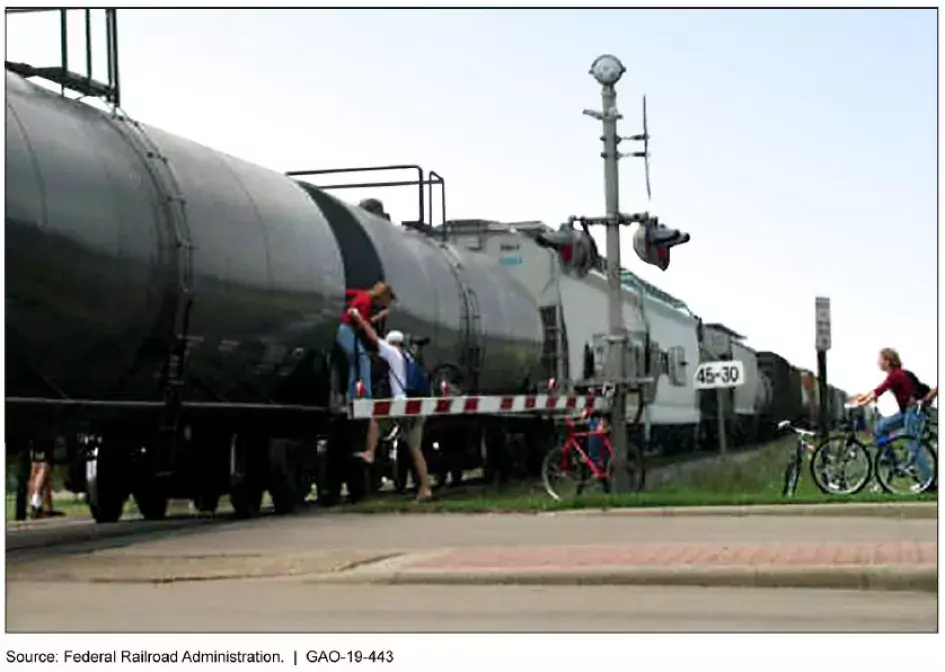 Freight trains are getting longer. How could this affect safety?
Freight trains have been getting longer—nearly 3 miles in some cases. Freight rail operators told us that longer trains increase efficiency and decrease costs. Meanwhile, we recently reported that there has been a decline in the number of railroad employees across the industry, including those employees available to operate and maintain trains. The overall number of railroad employees decreased by about 28% from 2011 to 2021 for the largest freight railroads in the US.
According to the Association of American Railroads, FRA data show that the past decade has been the safest on record for the largest freight railroads, with the train accident rate down 28 percent since 2000. However, railroad workers and local communities have expressed concerns regarding the safe operation of longer freight trains. These concerns include whether crews are adequately staffed and trained to operate longer trains, whether brakes can quickly and effectively stop long trains, and the potential impacts on communities, such as blocked highway-rail grade crossings. Grade crossings are where streets and highways intersect with train tracks at the same level.
What can be done to ensure long train safety? 
Proper arrangement of train cars and locomotives—known as "train makeup"—is essential to ensure the safety of longer trains, according to stakeholders we interviewed. It is important that the makeup of trains be appropriate, especially when hazardous materials are being shipped.  The consequences of improper train makeup may be even more pronounced in longer trains—especially in situations with extremes in track grade, curvature, or weather conditions. Some investigations by the Federal Railroad Administration (FRA) have found that train makeup was either a probable cause or a contributing factor in derailments of longer freight trains.
Another factor important to maintaining train safety is ensuring that staff are operating at their best. In addition to ensuring adequate staff and training for crews, it's important that crew members are not fatigued. For example, according to FRA, union representatives, and other stakeholders, if a longer train stops unexpectedly, crew members may have to walk a long distance to investigate an issue, which could increase the potential for fatigue.
Who is responsible for ensuring rail safety?
FRA and freight railroads share responsibility for ensuring rail safety. FRA issues and enforces regulations and conducts inspections; while freight railroads are responsible for complying with federal rail safety statutes and regulations. FRA recently completed system-wide safety audits of several of the largest freight railroads and plans to complete audits of the rest moving forward. FRA is also taking other actions. These include auditing engineer and conductor training programs, conducting a study of longer trains and their operating characteristics, and issuing safety advisories about longer trains.
We will continue to monitor FRAs efforts to ensure rail safety. Learn more about our published work here.
---