A Look at the Federal Government's Aging Computer Systems
Posted on August 06, 2019
Imagine trying to read this post on a first- or second-generation mobile phone. It would be slow to load and the screen image wouldn't be as crisp as the one you're probably looking at right now.
There'd be a lot you couldn't do with such a phone—and it would be quite an inconvenience.
Now, imagine trying to run a critical government program using an old computer system. In today's WatchBlog, we look at what federal plans to modernize aging government computer systems.
A legacy best left behind
Aging—or "legacy"—systems pose problems for the federal government. They can be costly to maintain and vulnerable to hackers. They can make it difficult for agencies to reliably meet mission needs and agencies can have trouble finding staff who know how to use the systems' old technology and code.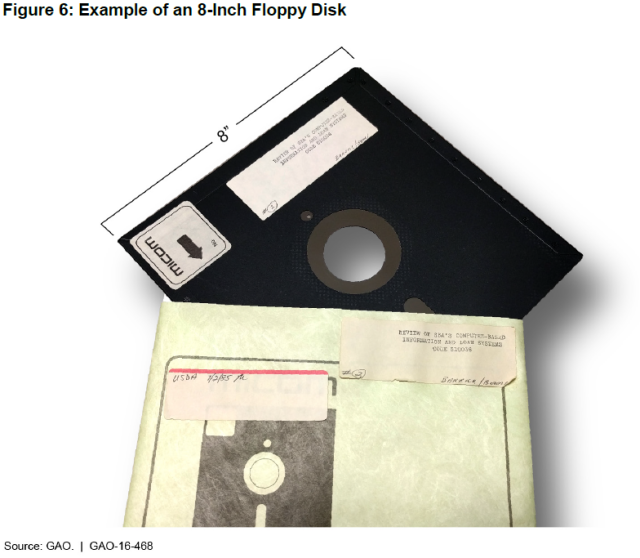 We've reported before that such systems are becoming increasingly obsolete, as Dave Powner—who led that review—explained in our podcast. However, the systems can also be costly to replace.
Out with the old
The U.S. government plans to spend over $90 billion this fiscal year on information technology and most of that will be used to operate and maintain existing systems, including legacy systems.
We analyzed 65 federal legacy systems and identified the 10 most critical systems—each at a different agency—that need to be modernized. These 10 systems were:
Vital to providing essential services like emergency management, health care, and defense,
Between 8 and 51 years old, and
Cost about $337 million collectively each year to operate and maintain.
Some of them also used outdated code, relied on hardware and software that is no longer supported by the manufacturers, or had major security risks.
Planning for the future
Seven of the 10 agencies had documented plans to modernize these critical systems but most of those plans did not have key practices for success. Three of the agencies didn't have any documented plans.
However, for agencies that still need to upgrade legacy systems, there's hope: Agencies identified at least 94 examples of legacy systems being successfully modernized in the last 5 years. Some of the agencies transformed legacy code into a more modern code and others migrated legacy services to the cloud.
Check out our report to learn more.
---