Recognizing the Federal Workforce
The most vital resource at any federal agency is its workforce. During Public Service Recognition Week, we're celebrating the contributions of federal employees. This year is especially noteworthy because it's the 40th anniversary of the Civil Service Reform Act of 1978, which established the basis for our modern federal workforce, including the creation of the Office of Personnel Management.
Today's WatchBlog continues our tradition of celebrating federal employees.
Progress Made Keeping Our Country Safe
Keeping the public safe is the mission of many federal agencies, particularly safeguarding cyber space. We reported in February on steps the federal government has taken to strengthen the cybersecurity workforce. For example, Homeland Security is enhancing its workforce with a national initiative to increase cybersecurity training and skills. It has also begun to identify its workforce skills gaps specific to cybersecurity positions.
The hurricane season begins next month and if this year is anything like last year, it could be severe.  What happens when the weather turns bad? Last year we reported on what the National Weather Service is doing to reduce its hiring backlog, and we recommended improved internal communication about the status of hiring requests.
Check out our podcast for more on the National Weather Service.
Further, last year we testified that Congress has recognized the importance of maintaining a high-performing, highly skilled workforce by providing agencies with additional tools and flexibilities. For example, it gave agencies the ability to offer special incentives to employees (which we reported on in December and blogged about last month) to help agencies recruit and retain the employees they need.
Though More Work Is Needed
To continue meeting their missions, federal agencies need staff with mission-critical skills. For example, we found that the Department of Energy's National Nuclear Security Administration, which manages programs for securing and processing nuclear materials, is facing shortages of staff with particular skills. We recommended it determine the critical staff skills it will need.
Additionally, we found that the Veterans Health Administration is facing human capital challenges that hamper its ability to effectively serve veterans. For example, there are skills gaps within medical centers' human capital offices, and some human capital staff are inadequately trained. We recommended improvements such as a more effective performance management system to strengthen these offices.
We've also reported on government-wide skills gaps and initiatives to deal with them. The federal government needs more employees trained in the "STEM" fields —science, technology, engineering, and math—as well as in economics and acquisition. Without employees who possess these skills, it's challenging for agencies to meet their missions.
Public Service from the Investigative Arm of Congress
Here at GAO about 3,000 public servants work at headquarters and 11 field offices spread across the country. We're proud that our work produced $73.9 billion in measurable financial benefits to the nation in fiscal 2017. That amounts to a return of about $128 for every dollar invested in GAO.
Finally, check out the resources on our best practices and leading practices in human capital management and strategic management of human capital key issue pages to learn more about what we have found.
---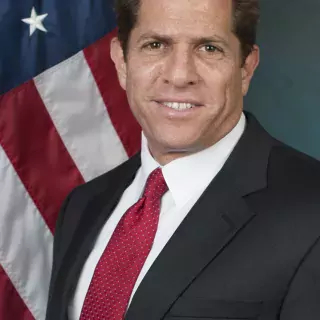 Robert N. Goldenkoff
Director
Anne-Marie Fennell
Director