The ABCs—and D!—of Medicare
We do a lot of reports on complex Medicare-related issues, such as
payment rates
and
ensuring program integrity
. But we've also found that Medicare itself can be difficult to understand. Can't tell your Medicare parts apart? Today's WatchBlog has you covered on the basics.
Who gets Medicare?
Since 1965
, Medicare has been available for most people 65 or older and some people under 65 with permanent disabilities. In the early 1970s, people with end-stage renal disease and Lou Gehrig's (ALS) disease could also apply for Medicare. In 2014, Medicare covered about
54 million people at a cost of over $600 billion
.
The Ins and Outs of Original Medicare—Parts A & B
Parts A and B are often called "original Medicare" because they've been around since Medicare was established. Part A covers "inpatient" care, for when you're admitted to a hospital. Medicare spent $265 billion on Part A in 2014. Part B generally covers "outpatient" care, such as visiting your doctor. Medicare spent $262 billion on Part B in 2014. You're automatically enrolled in Part A with no upfront cost or annual fee if you're over 65 and have paid Medicare payroll taxes—what you see listed as FICA on tax forms—for at least 10 years. If you need inpatient care, Medicare helps pay the bill, but you are responsible for some of the cost too. If you want Part B—and nearly all eligible individuals decide they do—you will likely pay a monthly premium of $105 in 2016. The amount can be higher if you don't enroll when you first become eligible for Medicare or if you have a relatively high income. Why enroll in Part B and pay the premium? If you need outpatient services, you are typically only responsible for 20% of the cost after you meet an annual deductible—which is $166 in 2016. Even with "original Medicare", some individuals can be left with large health care bills unless they have some form of supplemental insurance to fill in the gaps. Such insurance policies may be purchased from private insurance companies or provided by a former employer.
A+B or C
Part C is known as
Medicare Advantage
. Started in 1972, Part C combines the inpatient services of Part A with the outpatient services of Part B, similar to health insurance plans outside of Medicare. While coverage through a Medicare Advantage plan is provided through a private insurance company, the government pays those companies to help cover the costs of the Medicare enrollees' expenses. A Medicare Advantage plan may charge a monthly premium in addition to the Part B premium you pay to Medicare. But a Medicare Advantage plan may save you money compared to what you would spend in original Medicare and may also offer extra benefits, such as dental coverage. Your choice of providers may be more restricted, however, and some plans may have a
relatively narrow network of providers
.
D is for Drugs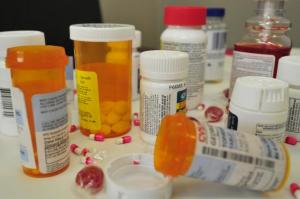 The most recent addition to Medicare, Part D, helps cover the cost of prescription drugs. Most people need to enroll in a separate Part D plan, although people in Medicare Advantage plans may have their drugs covered by a combination Part C/D plan. In 2016, the average monthly Part D premium was just over $30. As you can imagine, there's a lot more to Medicare coverage, costs—and problems. Medicare has been on our High Risk List since 1992. To learn more about the program, and how it can be improved, check out any of our
recent reports on Medicare
.
---