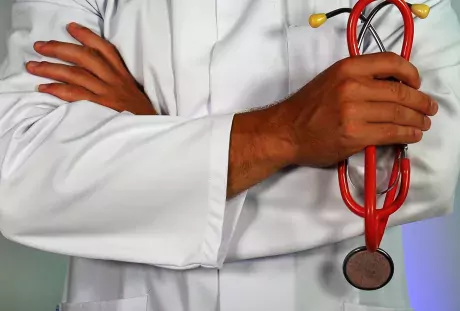 Health:
Medicare Payments to Certain Cancer Hospitals (2015-19)
To achieve hundreds of millions of dollars in program savings per year, Congress should consider modifying how Medicare pays certain cancer hospitals.
Year Identified: 2015
Area Number: 19
Area Type: Cost Savings & Revenue Enhancement
1 Total Action(s)
To help the Department of Health and Human Services (HHS) better control Medicare spending and encourage efficient delivery of care, and to generate cost savings from any reductions in payments to cancer hospitals that are exempted from the prospective payment system (PPS), Congress should consider requiring Medicare to pay these PPS-exempt cancer hospitals (PCH) as it pays PPS teaching hospitals for both inpatient and outpatient services, or provide the Secretary of HHS with the authority to otherwise modify how Medicare pays PCHs, and provide that all forgone outpatient payment adjustment amounts be returned to the Supplementary Medical Insurance Trust Fund.
March 31, 2021
As of March 2022, no legislative action had been identified that changes how PCHs are paid for inpatient services, as GAO suggested in February 2015. The 21st Century Cures Act--enacted in December 2016--slightly reduces the additional payments to PCHs for outpatient services furnished on or after January 1, 2018, and returns savings to the Supplementary Medical Insurance Trust Fund. However, the law does not substantively change how PCHs are paid for outpatient services, which differs from how Medicare pays PPS teaching hospitals (Pub. L. No. 114-255, § 16002, 130 Stat. 1033, 1325 (2016)). Until Medicare pays these cancer hospitals in a way that encourages greater efficiency, Medicare remains at risk for overspending.